Details

June 7, 2017
8:30AM-3:30PM
2017 Human Resources Conference
Recruiting and Retaining Our Most Valuable Resource
2017 Human Resources Conference
Recruiting and Retaining Our Most Valuable Resource
Tired of the revolving door of employee turnover?
Wish your staff understood what professionalism meant?
If so, join LeadingAge Ohio where we'll tackle your staffing challenges head on! National workforce expert Cara Silletto, MBA, will share insights about the shifting demographics of the workforce, employees' evolving expectations, and strategies for improving staffing stability and reducing unnecessary employee turnover. She'll also dive into the mindset of your Millennial workers, those under 36, to explain exactly why they think and work so differently than previous generations.

By the time you leave this workshop, you'll discover the true cost of employee turnover, know how to assess your brand as an employer and walk away with realistic plans for improving your workforce woes.
Watch Cara's YouTube video below on meeting the workforce challenges.

Program Information
Date:
Wednesday, June 7, 2017
Time:
8:30 a.m. - 3:30 p.m. (Registration opens at 8:30, program begins at 9:00 a.m.)
Location:
DoubleTree Hotel, Columbus/Worthington
175 Hutchinson Avenue
Columbus, Ohio 43235
Cost:
LeadingAge Ohio Member: $100.00 per registrant
Non-Member: $200.00 per registrant
*Fees include all workshop materials, lunch, breaks, and continuing education hours and certificates.
Intended Audience: Administrators, Directors, Managers, HR Leaders
Two Easy Ways to Register
Option #1: Download the flyer and mail registration form with payment to:
LeadingAge Ohio
2233 North Bank Drive
Columbus, OH 43220
Option #2: Click here for Online Registration.
Continuing Education Information
LeadingAge Ohio is an approved provider of continuing education credit through BELTSS LAO13-P-17. Please note: As stated in the Ohio Administrative Code 4723-9-05, education that has been approved by a board or an agency that regulates a health care profession in Ohio or another jurisdiction is an acceptable option to meet nursing continuing education requirements. Core of Knowledge topic areas: General
Administration.

Criteria for successful completion and receipt of 5.25 clock hours includes attendance at entire event.
This program has been submitted to the HR Certification Institute for review.

Please contact Beth Griebel (bgriebel@leadingageohio.org) with questions regarding HR (General) recertification credit hours.
---
Thank you to our Human Resources Sponsor: Presenter Sponsor: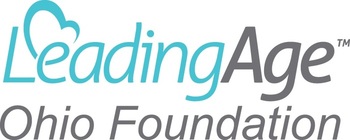 2017-06-07 08:30:00
2017-06-07 15:30:00
America/Detroit
2017 Human Resources Conference
2017 Human Resources ConferenceRecruiting and Retaining Our Most Valuable Resource Tired of the revolving door of employee turnover? Wish your staff understood what professionalism meant? If so, join LeadingAge Ohio where we'll tackle your staffing challenges head on! National workforce expert Cara Silletto, MBA, will share insights about the shifting demographics of the workforce, employees' evolving expectations, and strategies for improving staffing stability and reducing unnecessary employee turnover. She'll also dive into the mindset of your Millennial workers, those under 36, to explain exactly why they think and work so differently than previous generations.By the time you leave this workshop, you'll discover the true cost of employee turnover, know how to assess your brand as an employer and walk away with realistic plans for improving your workforce woes.   Watch Cara's YouTube video below on meeting the workforce challenges.     Program Information Date: Wednesday, June 7, 2017 Time:8:30 a.m. - 3:30 p.m. (Registration opens at 8:30, program begins at 9:00 a.m.) Location:DoubleTree Hotel, Columbus/Worthington175 Hutchinson AvenueColumbus, Ohio 43235 Cost:LeadingAge Ohio Member: $100.00 per registrantNon-Member: $200.00 per registrant *Fees include all workshop materials, lunch, breaks, and continuing education hours and certificates. Intended Audience: Administrators, Directors, Managers, HR Leaders  Two Easy Ways to Register Option #1: Download the flyer and mail registration form with payment to:LeadingAge Ohio2233 North Bank DriveColumbus, OH 43220 Option #2: Click here for Online Registration.   Continuing Education Information   LeadingAge Ohio is an approved provider of continuing education credit through BELTSS LAO13-P-17. Please note: As stated in the Ohio Administrative Code 4723-9-05, education that has been approved by a board or an agency that regulates a health care profession in Ohio or another jurisdiction is an acceptable option to meet nursing continuing education requirements. Core of Knowledge topic areas: GeneralAdministration.Criteria for successful completion and receipt of 5.25 clock hours includes attendance at entire event.This program has been submitted to the HR Certification Institute for review.Please contact Beth Griebel (bgriebel@leadingageohio.org) with questions regarding HR (General) recertification credit hours. Thank you to our Human Resources Sponsor:       Presenter Sponsor:
----