Details

April 22, 2021
10:00AM-12:00PM
Hospice Quality & Compliance Networking Forum
Attend Virtually or In-Person
LeadingAge Ohio Offices, 2233 North Bank Drive, Columbus, OH 43220
Hospice Quality & Compliance
Networking Forum
ATTEND VIRTUALLY OR IN-PERSON!
**Seating is limited. Register Today!**
Social distancing will be observed.
---
LeadingAge Ohio invites Hospice QAPI Managers, Compliance Professionals, Clinical Managers and Leadership to this semi-annual educational networking event. This is an open forum for professionals to come together and share the regulatory and compliance hurdles that keep you up at night.

CMS has provided a few flexibilities for hospice providers that did not exist before COVID but will only be in effect until the end of the PHE. Hospice QAPI/Compliance professionals will discuss how their QAPI programs have changed due to COVID and what to expect in the future.

HQRP will be discussed including the new claims-based measure, HVLDL and what hospices are doing to prepare for future claims-based measures. Regulatory updates will be provided such as survey restarts, hospice addendum tracking and care plan accuracy to mention a few.

Make plans to join your colleagues for this engaging forum opportunity!
DATE:
April 22, 2021
TIME:
10:00am - 12:00pm
LOCATION:
LeadingAge Ohio
2233 North Bank Drive
Columbus, OH 43220
WHO SHOULD ATTEND:
QAPI Professionals
Directors
Clinical Managers
Compliance Professionals
COST:
LeadingAge Ohio Member: $50 per registrant
Non-member: $100 per registrant

Fee includes course materials and continuing education hours.


PRESENTED BY: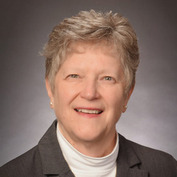 Anne M. Shelley, MBA, BSN, RN
Director of Home Health/Hospice Regulatory Relations
Two Easy Ways to Register
When you register, be sure and select if you plan to attend in person or virtually.

**In-person seating will be limited. Register Today!**
---
Online:

CLICK HERE to register to ATTEND IN-PERSON.
CLICK HERE to register to ATTEND VIRTUALLY.

By Mail:
DOWNLOAD THE FLYER and mail form with payment to:
LeadingAge Ohio
2233 North Bank Drive
Columbus, OH 43220
Your registration will be complete upon receipt of registration and payment. All registrants will receive an email confirmation. Those attending virtually will receive confirmation along with Zoom login instructions. If you do not receive a confirmation, please contact Corey Markham at (614) 545-9015 or cmarkham@leadingageohio.org.
Substitution and Cancellation Policy: Substitutions, in writing, are welcome at no additional cost. Cancellations received by two calendar weeks prior to event date will be fully refunded. Cancellations received between 7 and 13 days prior to the event date will be refunded minus a $10 processing fee. No refunds will be issued 6 or fewer days prior to the event date.
Continuing Education Information
2.0 contact hours will be awarded upon successful completion.

Criteria for successful completion: Attendance at the entire event and submission of completed evaluation form.

Credit awarded commensurate with participation, as allowed by professional board.

No conflict of interest exists for any individual in a position to control the content of the educational activity.

LeadingAge Ohio is approved as a provider of nursing continuing professional development by the Ohio Nurses Association, an accredited approver by the American Nurses Credentialing Center's Commission on Accreditation. (OBN-001-91)
2021-04-22 10:00:00
2021-04-22 10:00:00
America/Detroit
Hospice Quality & Compliance Networking Forum
Hospice Quality & Compliance Networking Forum ATTEND VIRTUALLY OR IN-PERSON! **Seating is limited.  Register Today!** Social distancing will be observed. LeadingAge Ohio invites Hospice QAPI Managers, Compliance Professionals, Clinical Managers and Leadership to this semi-annual educational networking event. This is an open forum for professionals to come together and share the regulatory and compliance hurdles that keep you up at night.CMS has provided a few flexibilities for hospice providers that did not exist before COVID but will only be in effect until the end of the PHE. Hospice QAPI/Compliance professionals will discuss how their QAPI programs have changed due to COVID and what to expect in the future.HQRP will be discussed including the new claims-based measure, HVLDL and what hospices are doing to prepare for future claims-based measures. Regulatory updates will be provided such as survey restarts, hospice addendum tracking and care plan accuracy to mention a few.Make plans to join your colleagues for this engaging forum opportunity! DATE: April 22, 2021 TIME: 10:00am - 12:00pm LOCATION: LeadingAge Ohio 2233 North Bank DriveColumbus, OH  43220 WHO SHOULD ATTEND: QAPI Professionals Directors Clinical Managers Compliance Professionals COST: LeadingAge Ohio Member: $50 per registrant Non-member: $100 per registrantFee includes course materials and continuing education hours. PRESENTED BY: Anne M. Shelley, MBA, BSN, RNDirector of Home Health/Hospice Regulatory Relations         Two Easy Ways to Register When you register, be sure and select if you plan to attend in person or virtually. **In-person seating will be limited.  Register Today!** Online:  CLICK HERE to register to ATTEND IN-PERSON. CLICK HERE to register to ATTEND VIRTUALLY. By Mail: DOWNLOAD THE FLYER and mail form with payment to: LeadingAge Ohio2233 North Bank DriveColumbus, OH  43220 Your registration will be complete upon receipt of registration and payment. All registrants will receive an email confirmation. Those attending virtually will receive confirmation along with Zoom login instructions. If you do not receive a confirmation, please contact Corey Markham at (614) 545-9015 or cmarkham@leadingageohio.org. Substitution and Cancellation Policy: Substitutions, in writing, are welcome at no additional cost. Cancellations received by two calendar weeks prior to event date will be fully refunded. Cancellations received between 7 and 13 days prior to the event date will be refunded minus a $10 processing fee. No refunds will be issued 6 or fewer days prior to the event date.  Continuing Education Information 2.0 contact hours will be awarded upon successful completion.Criteria for successful completion: Attendance at the entire event and submission of completed evaluation form.Credit awarded commensurate with participation, as allowed by professional board.No conflict of interest exists for any individual in a position to control the content of the educational activity.LeadingAge Ohio is approved as a provider of nursing continuing professional development by the Ohio Nurses Association, an accredited approver by the American Nurses Credentialing Center's Commission on Accreditation. (OBN-001-91)
LeadingAge Ohio Offices, 2233 North Bank Drive, Columbus, OH 43220
---