01/15/2020
ODM Rule to Increase ALW, PASSPORT Rates
On Wednesday, January 8, the Ohio Department of Medicaid (ODM) filed rules which would increase rates among long-term services and supports waivers, according to funding set forth in HB 166, Ohio's biennial budget bill. The rules increase reimbursement by 3.25% PASSPORT and Ohio Home Care Waiver services, as well as for each of the three tiers of the Assisted Living Waiver. The PASSPORT Enhanced Community Living program, which serves individuals residing in affordable housing settings, also saw its rate increased. The proposed waiver reimbursement rates are as follows: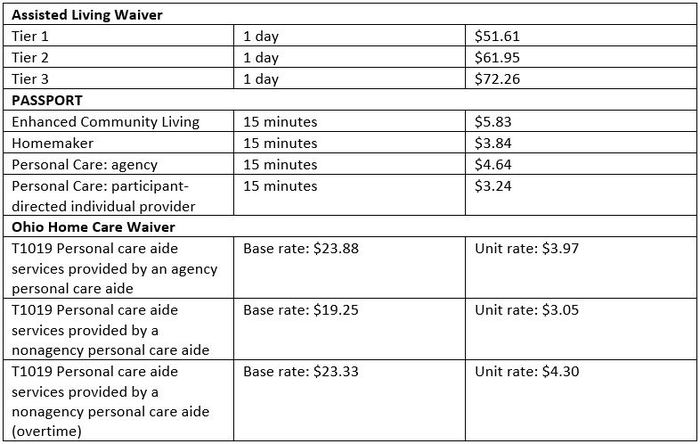 LeadingAge Ohio provided comments on these rules during the clearance process, and will again submit comments for consideration at a public hearing scheduled for February 7, 2020. To review the complete rules, follow the links below:
Questions or comments may be directed to Susan Wallace, Director of Government Relations and Public Affairs at swallace@leadingageohio.org.