08/05/2022
Support the PAC at the Annual Conference!
---
The LeadingAge Ohio Political Action Committee (PAC) will be raising money all through the Annual Conference & Trade Show. The basket raffle will return this year with something for everyone – golfers, sports fans, choco-holics, beer drinkers, and more. Think you've got game? Try your hand at the PAC pop-a-shot challenge during Game Night!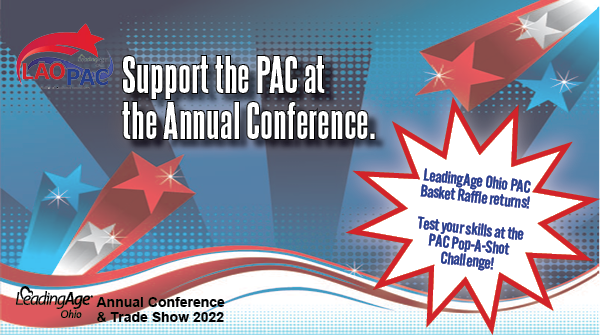 The LeadingAge Ohio PAC supports lawmakers who have demonstrated commitment to and understanding of issues important to older Ohio, their caregivers, and the communities that serve them. The PAC relies on member contributions. Help us break our PAC fundraising record another year running by supporting the PAC at conference!
---
For the most up-to-date information on this year's event,
please visit the 2022 Annual Conference and Trade Show website.