Details

October 11, 2022
10:00AM - 12:00PM
Hospice Quality & Compliance Virtual Networking Forum
WEBINAR
Hospice Quality & Compliance
Virtual Networking Forum
LeadingAge Ohio invites Hospice QAPI Managers, Compliance Professionals, Clinical Managers and Leadership to this semi-annual educational networking event. This is an open forum for you to come together with fellow professionals and share the regulatory and compliance hurdles that keep you up at night.

Regulatory updates regarding the FY 2023 Hospice Wage Index Rule will be shared including how HQRP is affecting your 5 Star Rating on Hospice Compare. Hospice Surveys, TPE audits and other compliance concerns will be addressed.

Make plans to join your colleagues for this engaging forum opportunity!
DATE:
October 11, 2022
TIME:
10:00am - 12:00pm
LOCATION:
Virtual Meeting
WHO SHOULD ATTEND:
QAPI Professionals
Directors
Clinical Managers
Compliance Professionals
COST:
LeadingAge Ohio Member: $50 per registrant
Non-member: $100 per registrant

Fee includes course materials and continuing education hours.


PRESENTED BY: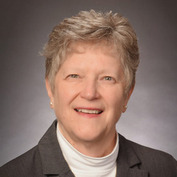 Anne M. Shelley, MBA, BSN, RN
Director of Home Health/Hospice Regulatory Relations
Two Easy Ways to Register
Online:

Please click here for online registration.


By Mail:
DOWNLOAD THE FLYER and mail form with payment to:
LeadingAge Ohio
2233 North Bank Drive
Columbus, OH 43220
Your registration will be complete upon receipt of registration and payment. All registrants will receive information for the virtual meeting upon event registration. If you do not receive a confirmation, please contact Corey Markham at (614) 545-9015 or cmarkham@leadingageohio.org.
Substitution and Cancellation Policy: Substitutions, in writing, are welcome at no additional cost. Cancellations received by two calendar weeks prior to event date will be fully refunded. Cancellations received between 7 and 13 days prior to the event date will be refunded minus a $10 processing fee. No refunds will be issued 6 or fewer days prior to the event date.
Continuing Education Information
2.0 contact/clock hours (Pending BELTSS approval) will be awarded upon successful completion.

Criteria for successful completion: Attendance at the entire event and submission of completed evaluation form.
Credit awarded commensurate with participation, as allowed by professional board.

No one with the ability to control content of this activity has a relevant financial relationship with an ineligible company.
LeadingAge Ohio is an approved provider by the Board of Executives of Long Term Services and Supports. Core of knowledge subject areas: Resident Centered Care and Quality of Life and Leadership & Management.

LeadingAge Ohio is approved as a provider of nursing continuing professional development by the Ohio Nurses Association, an accredited approver by the American Nurses Credentialing Center's Commission on Accreditation. (OBN-001-91)
Add to Calendar
aCLuDhaqizCaPxAftmqF167204
10/11/2022 10:00 AM
10/11/2022 12:00 PM
false
America/New York
Hospice Quality & Compliance Virtual Networking Forum
Hospice Quality & Compliance Virtual Networking Forum LeadingAge Ohio invites Hospice QAPI Managers, Compliance Professionals, Clinical Managers and Leadership to this semi-annual educational networking event. This is an open forum for you to come together with fellow professionals and share the regulatory and compliance hurdles that keep you up at night.Regulatory updates regarding the FY 2023 Hospice Wage Index Rule will be shared including how HQRP is affecting your 5 Star Rating on Hospice Compare. Hospice Surveys, TPE audits and other compliance concerns will be addressed.Make plans to join your colleagues for this engaging forum opportunity! DATE: October 11, 2022 TIME: 10:00am - 12:00pm LOCATION: Virtual Meeting WHO SHOULD ATTEND: QAPI Professionals Directors Clinical Managers Compliance Professionals COST: LeadingAge Ohio Member: $50 per registrant Non-member: $100 per registrantFee includes course materials and continuing education hours. PRESENTED BY: Anne M. Shelley, MBA, BSN, RNDirector of Home Health/Hospice Regulatory Relations         Two Easy Ways to Register Online:  Please click here for online registration. By Mail: DOWNLOAD THE FLYER and mail form with payment to: LeadingAge Ohio2233 North Bank DriveColumbus, OH  43220 Your registration will be complete upon receipt of registration and payment. All registrants will receive information for the virtual meeting upon event registration. If you do not receive a confirmation, please contact Corey Markham at (614) 545-9015 or cmarkham@leadingageohio.org. Substitution and Cancellation Policy: Substitutions, in writing, are welcome at no additional cost. Cancellations received by two calendar weeks prior to event date will be fully refunded. Cancellations received between 7 and 13 days prior to the event date will be refunded minus a $10 processing fee. No refunds will be issued 6 or fewer days prior to the event date.  Continuing Education Information 2.0 contact/clock hours (Pending BELTSS approval) will be awarded upon successful completion.Criteria for successful completion: Attendance at the entire event and submission of completed evaluation form. Credit awarded commensurate with participation, as allowed by professional board.No one with the ability to control content of this activity has a relevant financial relationship with an ineligible company. LeadingAge Ohio is an approved provider by the Board of Executives of Long Term Services and Supports. Core of knowledge subject areas: Resident Centered Care and Quality of Life and Leadership & Management.LeadingAge Ohio is approved as a provider of nursing continuing professional development by the Ohio Nurses Association, an accredited approver by the American Nurses Credentialing Center's Commission on Accreditation. (OBN-001-91)
WEBINAR
---