Details

May 8, 2023
10:00AM - 10:30AM
Advocacy In Action Member Call
WEBINAR
Don't Miss the Advocacy in Action Call
TODAY at 10:00 AM!

Join the LeadingAge Ohio advocacy team for the Advocacy in Action call at 10:00 AM today.
This week, LeadingAge Ohio advocates will converge on the Ohio Statehouse to urge their Senators to preserve the House's investments in Ohio's network long-term services and supports, and thank their Representatives for historic levels of funding aimed at bolstering the direct care workforce.
Join LeadingAge Ohio President/CEO Susan Wallace and legislative counsel Bridget McAuliffe for a legislative briefing of the issues, including talking points and "asks" for all advocates-- whether you're coming to Columbus or sending an email to your state legislator.
Advocacy in Action calls are held at 10:00 AM on the second Monday of each month; the call features LeadingAge Ohio advocacy staff and member advocates.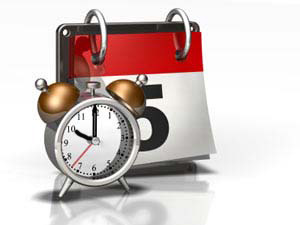 To join Zoom call from your computer:
https://easyconnecthd.zoom.us/j/9150897248?pwd=UmtubGgzY2hyRk1BaXJEV0EzdWhZZz09
Meeting ID: 915-089-7248
Meeting Passcode: 634189
To join via phone, dial: (646) 558-8656; meeting ID: 915-089-7248.
One-touch dial:16465588656,9150897248#,,,,#
Add to Calendar
aCLuDhaqizCaPxAftmqF167204
05/08/2023 10:00 AM
05/08/2023 10:30 AM
false
Advocacy In Action Member Call
Don't Miss the Advocacy in Action Call TODAY at 10:00 AM! Join the LeadingAge Ohio advocacy team for the Advocacy in Action call at 10:00 AM today. This week, LeadingAge Ohio advocates will converge on the Ohio Statehouse to urge their Senators to preserve the House's investments in Ohio's network long-term services and supports, and thank their Representatives for historic levels of funding aimed at bolstering the direct care workforce.  Join LeadingAge Ohio President/CEO Susan Wallace and legislative counsel Bridget McAuliffe for a legislative briefing of the issues, including talking points and "asks" for all advocates-- whether you're coming to Columbus or sending an email to your state legislator.  Advocacy in Action calls are held at 10:00 AM on the second Monday of each month; the call features LeadingAge Ohio advocacy staff and member advocates. To join Zoom call from your computer:   https://easyconnecthd.zoom.us/j/9150897248?pwd=UmtubGgzY2hyRk1BaXJEV0EzdWhZZz09 Meeting ID: 915-089-7248Meeting Passcode: 634189 To join via phone, dial: (646) 558-8656; meeting ID: 915-089-7248. One-touch dial:16465588656,9150897248#,,,,#          
WEBINAR
---