Details

December 6, 2023
1:00PM - 2:00PM
Are Robots Replacing You?: The Value of Keeping Humans in the Loop in an Automated Environment
Zoom Webinar
Are Robots Replacing You?
The Value of Keeping Humans in the Loop
in an Automated Environment
The key to optimizing AP lies in balancing people and process automation. By putting people at the center of automation, organizations can achieve faster payback, stronger supplier relationships, reduced risk of fraud, and better business continuity. Begin taking steps forward to embrace automated systems with advanced technology to help staff operate more efficiently and cost-effectively.
Educational Objectives:
Discuss loopholes left open when implementing a fractional solution
Describe tactical ways to balance people and process automation
Discuss how to redefine roles within your business office to operate more efficiently and cost-effectively
Who Should Attend: CFOs, Controllers, Accounts Payable Personnel, Business office personnel.
DATE:
December 6, 2023
TIME:
1:00 PM - 2:00 PM
WHO SHOULD ATTEND:
CFOs
Controllers
Accounts Payable Personnel
Business Office Personnel
COST:
LeadingAge Ohio Member Per Site, Per Location: $75
Non-member Per Site, Per Location: $100

Fee includes registration for an unlimited number of participants from each site location, webinar materials and continuing education hours.


PRESENTED BY: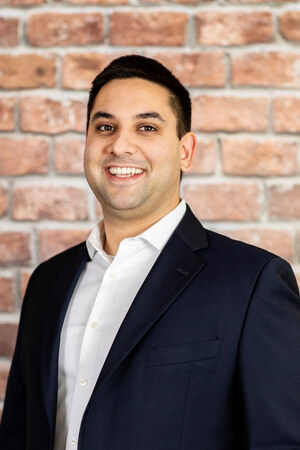 Saman Aghaebrahim
Account Executive Senior Living
Paymerang
Registration
NOTE: All participants must first register and pay for the event on the LeadingAge Ohio website (link below). Once registered, you will receive a confirmation email containing a URL link and register In ADVANCE on the Zoom Webinar platform to receive your UNIQUE event access URL Link and Meeting Access Codes.
Your registration will be complete upon receipt of registration and payment. All registrants will receive information for the virtual meeting upon event registration. If you do not receive a confirmation, please contact Corey Markham at (614) 545-9015 or cmarkham@leadingageohio.org.
Substitution and Cancellation Policy: Substitutions, in writing, are welcome at no additional cost. Cancellations received by two calendar weeks prior to event date will be fully refunded. Cancellations received between 7 and 13 days prior to the event date will be refunded minus a $10 processing fee. No refunds will be issued 6 or fewer days prior to the event date.
Continuing Education Information
1.0 clock hours will be awarded upon successful completion.
1.2 CPE hours will be awarded upon successful completion.

Criteria for successful completion: Attendance at the entire event and submission of completed evaluation form.

LeadingAge Ohio is an approved provider by the Board of Executives of Long Term Services and Support. Core of knowledge subject areas: Operations; Leadership and Strategy.

As stated in the Ohio Administrative Code Rule 4723-14-05, education that has been approved by a board or an agency that regulates a health care profession in Ohio or another jurisdiction is an acceptable option to meet nursing continuing education requirements.
LeadingAge Ohio is an approved CPE Sponsor from the Accountancy Board of Ohio, CPE.379, expiration date: 5.31.2024.
LeadingAge Ohio would like to
thank our Sponsor:

Add to Calendar
aCLuDhaqizCaPxAftmqF167204
12/06/2023 01:00 PM
12/06/2023 02:00 PM
false
Are Robots Replacing You?: The Value of Keeping Humans in the Loop in an Automated Environment
Are Robots Replacing You?The Value of Keeping Humans in the Loopin an Automated Environment The key to optimizing AP lies in balancing people and process automation. By putting people at the center of automation, organizations can achieve faster payback, stronger supplier relationships, reduced risk of fraud, and better business continuity. Begin taking steps forward to embrace automated systems with advanced technology to help staff operate more efficiently and cost-effectively. Educational Objectives: Discuss loopholes left open when implementing a fractional solution Describe tactical ways to balance people and process automation Discuss how to redefine roles within your business office to operate more efficiently and cost-effectively Who Should Attend:  CFOs, Controllers, Accounts Payable Personnel, Business office personnel. DATE: December 6, 2023 TIME: 1:00 PM - 2:00 PM WHO SHOULD ATTEND: CFOs Controllers Accounts Payable Personnel Business Office Personnel COST: LeadingAge Ohio Member Per Site, Per Location: $75 Non-member Per Site, Per Location: $100 Fee includes registration for an unlimited number of participants from each site location, webinar materials and continuing education hours. PRESENTED BY: Saman AghaebrahimAccount Executive Senior LivingPaymerang     Registration NOTE: All participants must first register and pay for the event on the LeadingAge Ohio website (link below).  Once registered, you will receive a confirmation email containing a URL link and register In ADVANCE on the Zoom Webinar platform to receive your UNIQUE event access URL Link and Meeting Access Codes.   Online registration now available!   Your registration will be complete upon receipt of registration and payment. All registrants will receive information for the virtual meeting upon event registration. If you do not receive a confirmation, please contact Corey Markham at (614) 545-9015 or cmarkham@leadingageohio.org. Substitution and Cancellation Policy: Substitutions, in writing, are welcome at no additional cost. Cancellations received by two calendar weeks prior to event date will be fully refunded. Cancellations received between 7 and 13 days prior to the event date will be refunded minus a $10 processing fee. No refunds will be issued 6 or fewer days prior to the event date.    Continuing Education Information 1.0 clock hours will be awarded upon successful completion. 1.2 CPE hours will be awarded upon successful completion.Criteria for successful completion: Attendance at the entire event and submission of completed evaluation form.LeadingAge Ohio is an approved provider by the Board of Executives of Long Term Services and Support. Core of knowledge subject areas: Operations; Leadership and Strategy.As stated in the Ohio Administrative Code Rule 4723-14-05, education that has been approved by a board or an agency that regulates a health care profession in Ohio or another jurisdiction is an acceptable option to meet nursing continuing education requirements.   LeadingAge Ohio is an approved CPE Sponsor from the Accountancy Board of Ohio, CPE.379, expiration date: 5.31.2024.   LeadingAge Ohio would like tothank our Sponsor:
Zoom Webinar
---