Details

May 24, 2023
9:00AM - 4:00PM
2023 Leadership Forum
The Conference Center at OCLC, 6600 Kilgour Place, Dublin, OH 43017
2023 Leadership Forum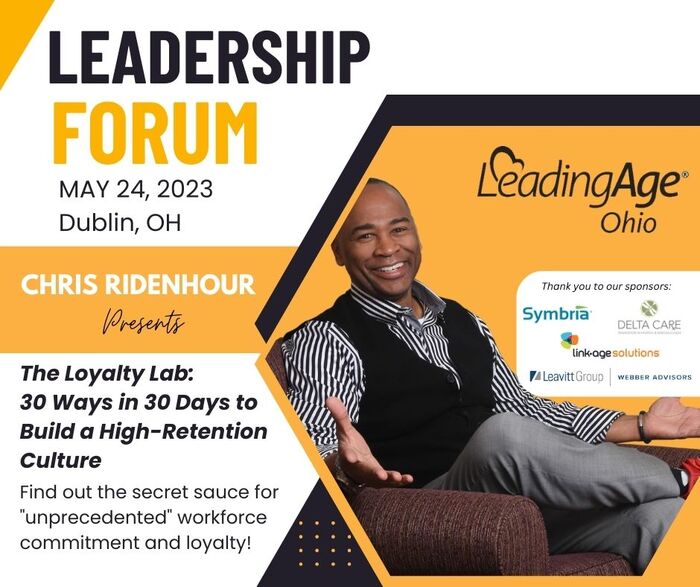 Date:
Wednesday, May 24, 2023
Time:
9:00 AM - 4:00 PM
(Registration begins at 8:30 AM)
Location:
The Conference Center at OCLC
6600 Kilgour Place
Dublin, OH 43017
Presented by:
Chris Ridenhour
Cost:
Member: $175 per person
Non-Member: $350 per person
---
Program Information
Intended Audience:
CEOs, CFOs, CIOs, COOs, Executive Directors, Human Resource Professionals
Lodging:
Residence Inn Columbus Dublin
6364 Frantz Road
Dublin, OH 43017
$134 per night, available until April 23, 2023

Click here to reserve your room before April 23 to receive the discounted rate.
Two Easy Ways to Register
Online:
Click here for online registration.

By Mail:
DOWNLOAD THE FLYER and mail form with payment to:
LeadingAge Ohio
2233 North Bank Drive
Columbus, OH 43220
Your registration will be complete upon receipt of registration and payment. All registrants will receive an email confirmation. If you do not receive a confirmation, please contact Corey Markham at (614) 545-9015 or cmarkham@leadingageohio.org.
Substitution and Cancellation Policy: Substitutions, in writing, are welcome at no additional cost. Cancellations received by two calendar weeks prior to event date will be fully refunded. Cancellations received between 7 and 13 days prior to the event date will be refunded minus a $40 processing fee. No refunds will be issued 6 or fewer days prior to the event date.
Continuing Education
6.0 clock hours will be awarded upon successful completion.
7.0 CPE hours will be awarded upon successful completion.
6.0 Credit hours will be awarded upon successful completion. Credit type: HR General.
Criteria for successful completion: Attendance at entire event.
LeadingAge Ohio is an approved provider by the Board of Executives of Long Term Services and Supports. Core of knowledge subject areas: Operations; Leadership and Strategy.
As stated in the Ohio Administrative Code Rule 4723-14-05, education that has been approved by a board or an agency that regulates a health care profession in Ohio or another jurisdiction is an acceptable option to meet nursing continuing education requirements.
LeadingAge Ohio is an approved CPE Sponsor from the Accountancy Board of Ohio, CPE.379, expiration date: 5.31.24.
The use of this official seal confirms that this Activity has met HR Certification Institute's® (HRCI®) criteria for recertification credit pre-approval.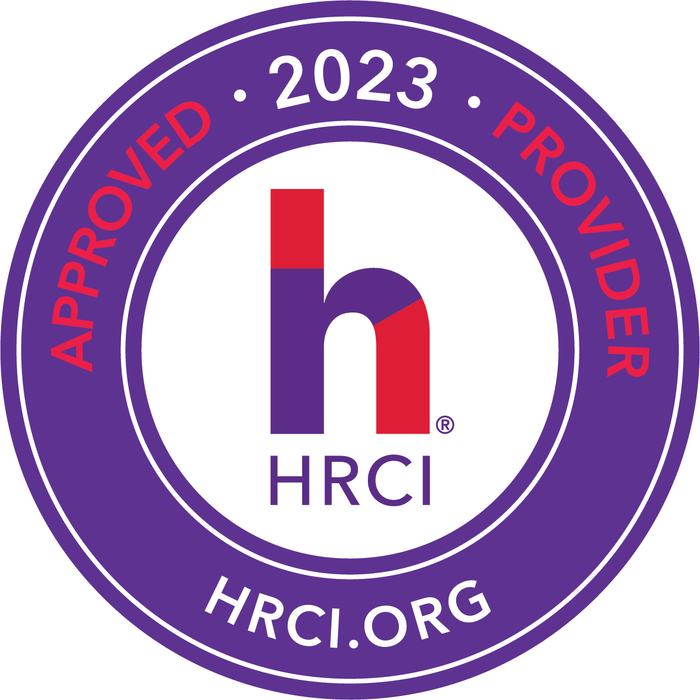 Thank You to Our Sponsors: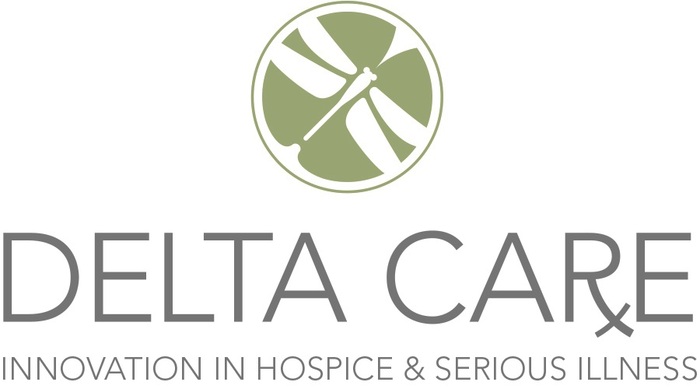 Add to Calendar
aCLuDhaqizCaPxAftmqF167204
05/24/2023 09:00 AM
05/24/2023 04:00 PM
false
2023 Leadership Forum
2023 Leadership Forum   Date:Wednesday, May 24, 2023 Time:9:00 AM - 4:00 PM(Registration begins at 8:30 AM) Location:The Conference Center at OCLC6600 Kilgour PlaceDublin, OH 43017 Presented by:Chris Ridenhour Cost:Member: $175 per personNon-Member: $350 per person Program Information Intended Audience:CEOs, CFOs, CIOs, COOs, Executive Directors, Human Resource Professionals Lodging: Residence Inn Columbus Dublin6364 Frantz RoadDublin, OH 43017$134 per night, available until April 23, 2023Click here to reserve your room before April 23 to receive the discounted rate.   Two Easy Ways to Register   Online: Click here for online registration. By Mail: DOWNLOAD THE FLYER and mail form with payment to: LeadingAge Ohio2233 North Bank DriveColumbus, OH  43220 Your registration will be complete upon receipt of registration and payment. All registrants will receive an email confirmation. If you do not receive a confirmation, please contact Corey Markham at (614) 545-9015 or cmarkham@leadingageohio.org. Substitution and Cancellation Policy: Substitutions, in writing, are welcome at no additional cost.  Cancellations received by two calendar weeks prior to event date will be fully refunded. Cancellations received between 7 and 13 days prior to the event date will be refunded minus a $40 processing fee. No refunds will be issued 6 or fewer days prior to the event date.      Continuing Education 6.0 clock hours will be awarded upon successful completion. 7.0 CPE hours will be awarded upon successful completion. 6.0 Credit hours will be awarded upon successful completion.  Credit type: HR General. Criteria for successful completion: Attendance at entire event. LeadingAge Ohio is an approved provider by the Board of Executives of Long Term Services and Supports. Core of knowledge subject areas: Operations; Leadership and Strategy. As stated in the Ohio Administrative Code Rule 4723-14-05, education that has been approved by a board or an agency that regulates a health care profession in Ohio or another jurisdiction is an acceptable option to meet nursing continuing education requirements. LeadingAge Ohio is an approved CPE Sponsor from the Accountancy Board of Ohio, CPE.379, expiration date: 5.31.24. The use of this official seal confirms that this Activity has met HR Certification Institute's® (HRCI®) criteria for recertification credit pre-approval. Thank You to Our Sponsors:               
The Conference Center at OCLC, 6600 Kilgour Place, Dublin, OH 43017
---